People Page
The People page provides the ability to view and edit information about all the registered people in the Person Directory. For more information, see Manage People in the Person Directory.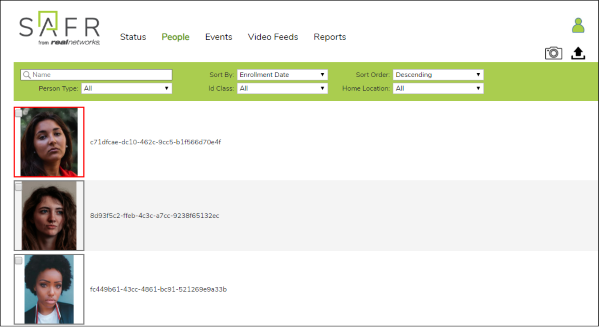 In addition, you can:
Click the camera icon to take pictures of faces using your integrated camera to register people to the Person Directory.
Click the upload icon to import images from files. Click the setting icon to adjust the acceptable lower limits of the center pose, contrast, and sharpness image quality metrics.
See Importing and Registering People for more information.